About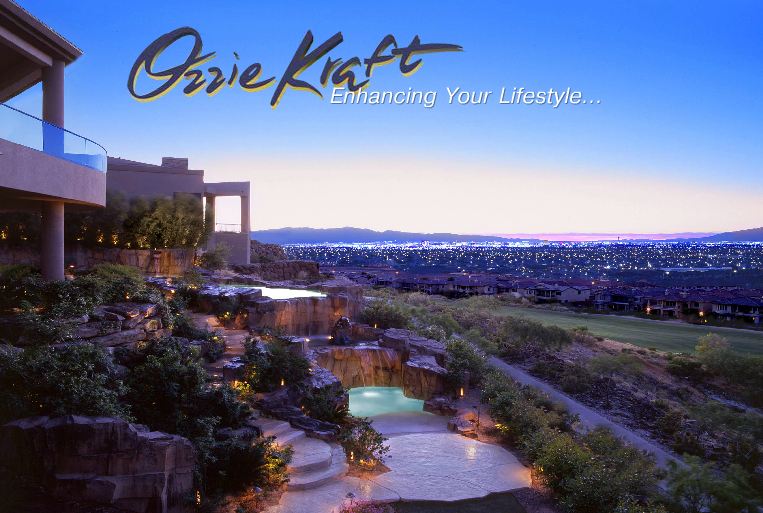 Las Vegas's Premiere Custom Pool and Waterscape Contractor
Perfection Is Our Goal, Excellence Will Be Tolerated
Established in 1942, Ozzie Kraft became the first swimming pool contractor based in Las Vegas, Nevada. Since 1984 Kevin Kraft, Ozzie Kraft's' son, has continued to maintain the quality reputation started in the 40's by his father. Kevin Kraft has also received 40 international design awards for his custom swimming pool designs.
Named one of the 40 oldest business' in Las Vegas.
Many of the hotel and motel swimming pools built on the fabulous Las Vegas Strip were built by Ozzie Kraft. Projects such as the original Caesars Palace Fountains and the world famous "Glass Pool" are just a few.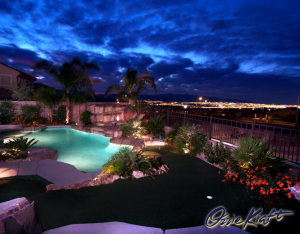 The Ozzie Kraft Pools have designed and built some of the finest award winning residential and commercial swimming pool waterscape environments in all of Las Vegas and throughout the United States. We have designed and built projects in Dallas Texas, Atlanta Georgia, Jackson Hole Wyoming and Islamorada, Florida Keys.
Ozzie Kraft creates a complete environment while bringing ease and expertise to every project regardless of size.
With Michael B. Baker as Project Manager, our experience is worldwide. Michael's key involvement as superintendent and/or project manager on such projects as the Mirage Dolphin Pool; Osaka Ring of Fire and Tokyo Aquariums; and Westin Maui Hotel attest to the quality and magnitude of the projects Ozzie Kraft Pools are set to deliver.
Adam Lovell, also a 2nd generation swimming pool builder, works hand in hand with Kevin Kraft and our clients to not only create one of a kind custom designs but also ensure the construction process is a smooth one.
Pat Martinez, Office Manager & Customer Service Director has over 15 year of experience and prides herself in Ozzie Kraft spotless reputation.
All of our team members at Ozzie Kraft Pools are dedicated to quality and are extremely proud of the projects we create. From lavish resorts to a private backyard oasis, you are sure to get complete satisfaction when dealing with Ozzie Kraft Pools.