Design Process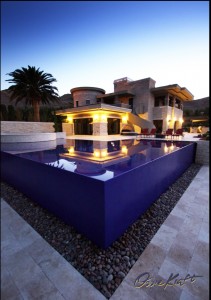 CONT. LIC. #8646A
40 INTERNATIONAL DESIGN AWARDS
2009 "BEST OF SHOW" FROM 420 ENTRIES WORLDWIDE
FAMILY OWNED AND OPERATED
ESTABLISHED IN LAS VEGAS IN 1942
ZERO COMPLAINTS WITH THE S.N.C.B. AND B.B.B.

Thank You for considering Ozzie Kraft Enterprises Inc. for the design and construction of your "Resort Style Pool". We find that limiting the number of projects we construct is the most effective way to provide our customers the quality and service we feel they deserve. Like yours, our time is valuable and is best spent dedicated to clients that are reasonably sure they would like an Ozzie Kraft Resort Pool. Therefore, it is important that you are comfortable with our reputation, design style, and pricing before we proceed into the design phase.

Owner/Designer/Contractor, Kevin Kraft, personally handles the Design of each project. And makes regular visits to each site to ensure a quality project.. As Owner, Kevin knows the importance of client satisfaction and is available for questions or concerns at any time throughout the construction process, yet another reason for the limited number of projects.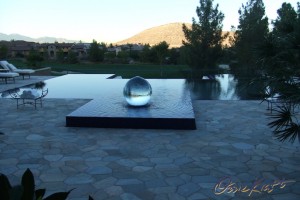 It is our policy to have a No Cost initial consultation, usually at the proposed site, at which time we will discuss your likes and dislikes, review our portfolio, providing input on various designs, features and pricing and take digital photos and preliminary site measurements. If, at this time, you feel comfortable proceeding to the design phase, we will require a non-refundable design/proposal deposit of a minimum of $300.00 (Deposit amount may vary based on scope of project). The Design remains the property of Ozzie Kraft Enterprises. However the Design is made available for purchase at a cost equal to 2% to 5% of the Proposal, depending on the complexity of the design. These fees are fully credited towards any subsequent Construction Agreement.

Your design will be presented in detail on a C.A.D. on a wide screen TV. Design "feature layers" can be turned on and off and minor changes done in minutes. Your proposal package will include a detailed Proposal, broken down by line item, photos of similar, Ozzie Kraft projects, and manufacturer's literature on the equipment proposed for your project.

We are confident that you will be glad you chose Ozzie Kraft Ent., Inc. for your project and look forward to working with you to create the backyard resort of your dreams.

Sincerely,
Kevin Kraft
President
Ozzie Kraft Enterprises Incorporated